Carolina Beach Rentals
Hammocks Beach Rentals
Topsail Beach Rentals
North Carolina's Premier kayak and paddle board rental experience.
Located On The Water, With Three Locations!
Paddle NC gives you experiences that lasts a lifetime, whether its your first time, or you an expert at kayaking and paddleboarding. We're passionate about paddling and all water sports so we know what you need and have what you want!
Have your best day on the water with Paddle NC!
Carolina Beach Rentals
Hammocks Beach Rentals
Topsail Beach Rentals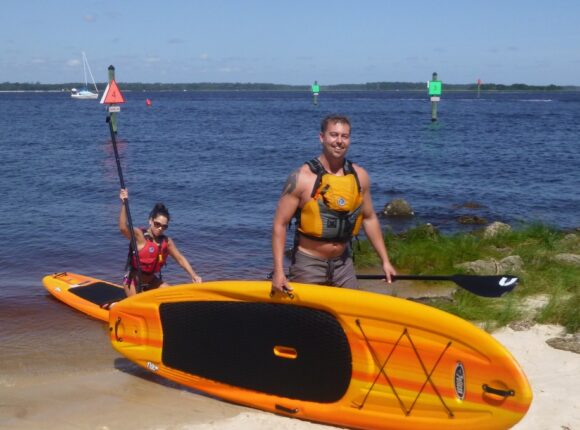 Benefits of Our Kayak Rental Service
Our kayak rental service enables you to enjoy a full day on the water without having to tow a boat or carry a kayak on the roof of your vehicle. You can rent a kayak from one of our three locations and enjoy the benefits of a fully equipped kayak voyage on the Cape Fear River.
If you are unfamiliar with kayaks and how to paddle them, our expert staff can instruct you on the correct use so that you can enjoy a day on the water. Kayaking on the Cape Fear River is especially fun and helps to protect you against the potential heavy surf that often occurs on the nearby Atlantic Ocean.
---
Paddle NC Tours
Reservations Required
Get out and explore with an introduction to kayaking Eco-tour, one of our many half day kayak adventures, or go big with a full day expedition. All of our groups are small in size ensuring a personalized experience. Our guides will show you the hidden coast of Carolina Beach State Park (just south of Wilmington NC), Hammocks Beach State Park (in Swansboro NC), Topsail Beach's Permuda Island Reserve, or you can try one of our off-site Eco-adventures.
Kayaking, and paddle boarding North Carolina's coastal State Parks and Reserves is a great way to experience their natural wonders. Dolphins and beautiful shorebirds often join our kayak tours. You might even spot a loggerhead sea turtle sticking its head up to say "Hi". Paddle NC wants to share this amazing experience, so go kayaking or stand up paddleboarding (SUP) with us and have your best day ever.
Paddle NC Kayak and SUP Rentals
Reservations Recommended
Check out Paddle NC's rental program if you don't want to haul your gear to the beach or just want to try our equipment. We have all new gear and can outfit you with the right kayak to fit your needs. Pick from a single, tandem, or specialized fishing kayak for your personalized adventure. If you are hooked on the new stand up paddleboard (SUP) craze let Paddle NC help you get on the water with one of our new paddleboards.
Sometimes all you need to is a map, some local advice, a kayak and time on the water. With our kayak and SUP rentals you can turn your day into a vacation, and make your own adventure, so reserve your kayak or paddle board today.
Paddle NC Instruction
Reservations Required
Once kayaking and stand up paddleboarding (SUP) has evolved from an occasional dip in the water to your new favorite pastime, we want to help get you going. Your skills will advance quickly with Paddle NC. Taught by American Canoe Association (ACA) certified instructors, our classes offer the best quality training for you, your friends and your family. We evaluate your paddling needs and adapt to your learning style.
Taking the next step has never been easier. You'll be amazed how much your kayaking or SUP skills improve. We offer courses for the novice as well as experienced paddlers. No matter what your skill level you can advance with Paddle NC.
---
Kayak & Stand Up Paddle Board/SUP Tours, Rentals, & Instruction
Serving Wilmington NC, Emerald Isle, Southport, Carolina Beach, Kure Beach, Fort Fisher, Cape Fear River, Wrightsville Beach, Topsail Beaches, Jacksonville, Swansboro & Emerald Isle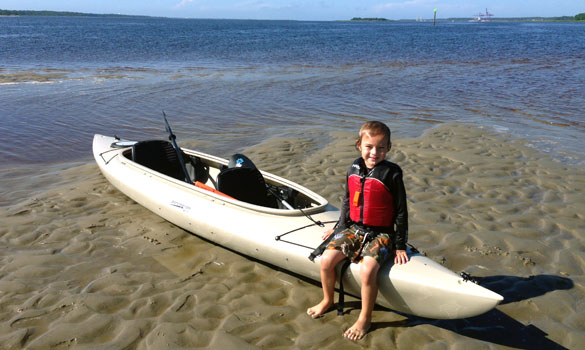 Tours and Instruction Require Reservations
910-612-3297
[email protected]
Hours of Operation:
March: Open by appointment only
April 1st – Memorial Day: Open on the weekends 9-5, during the week by appointment
Memorial Day – Labor Day: 9-6, 7 days a week
Labor Day – Nov. 1: Open on the weekends 9-5, during the week by appointment
Carolina Beach Rentals
Hammocks Beach Rentals
Topsail Beach Rentals
Contact Us to Learn More and Reserve Your Rental
If you are coming to the area soon, please feel free to contact Paddle NC in Carolina Beach, North Carolina, to reserve your kayak or paddleboard rental. You can reach us by calling (910) 612-3297, or contact us online to learn about our rentals and tours. Providing rentals, tours, and instruction in Carolina Beach, Hammocks Beach, and Topsail Beach North Carolina!